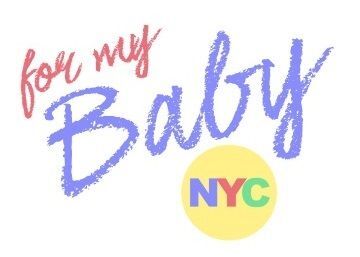 For My Baby NYC  a volunteer-led program aiming to support Teen moms living in the Tri- State Area & Long Island who are struggling to meet the financial and practical burden of looking after a new baby.
The program  focuses on providing  baby care supplies including clothing, strollers etc. to alleviate some of the burden the Moms face on a daily basis.
This is done through our 2 core services:
The Emergency Pantry
Baby Helper Hampers
FAST FACTS
5.3 Million children in the U.S aged three or younger live in poor or low-income families.
1 in 3 American families reports experiencing diaper need.
Diapers cannot be obtained with food stamps or WIC.
No State or Federal child safety program allocates dollars specifically for the purchase of diapers.
Without transportation, buying diapers at a convenience store rather than a large "big box" store can significantly increase the monthly cost of diapers.
Infants require up to 12 diapers per day, toddlers about 8.
NEGATIVE CONSEQUENCES
Babes who remain too long in a soiled diaper are exposed to potential health risks.
Most childcare centers, even free and subsidized facilities require parents to provide a day's supply of disposable diapers.
Cloth diapers are not accepted at the vast majority of child care centers.
Many parents cannot go to work or school if they can't leave their babies at child care.
A study published in the medical journal Pediatrics found a link between maternal depressive symptoms and diaper need.
SUPPORTING YOUNG  MOTHERS IN NEED